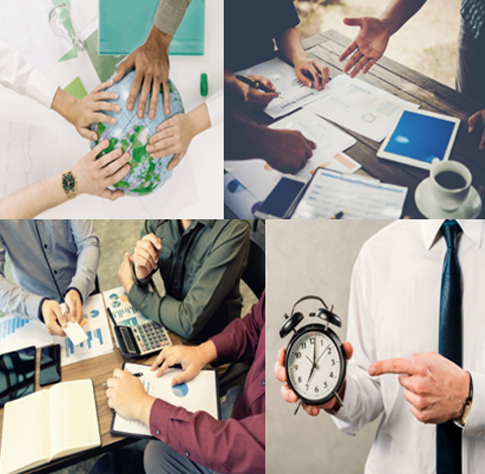 After conducting Consulting or Management Services for the defined market/product next step would be initiating the Representation and Sales Strategy services.
Having a Representative to manage your brand and product into the desired market in Latin America is key for a successful business operation.
AEROSTATION has experience on carefully representing companies' interests and initiatives on a designated market. Business, goals, product/technology knowledge and initiatives should be analyzed by AEROSTATION closely with the company's team of specialists prior to conducting any project with the targeted customer or market segment abroad.
The preliminary studies performed either in the Consulting or Management phases will provide us with the heading for a smooth navigation. Expertise on culture knowledge including negotiation ploys regarding any and every country are imperative for any business approach in Latin America.
Below are some areas and related expertise with which we will support your business:

Marketing and Sales of Products and Services of Represented Companies
Help represented company setting up regional goals when promoting its products or services to a potential consumer. In other words, setting marketing objectives within company's strategy in order to achieve the overall organizational objectives but taking into consideration the regional culture and applicable negotiation ploys as determined in market studies.

Customer Support of Represented Companies
The objective of customer service is typically to interact with the customers in order to answer questions, resolve support issues, establish credibility and nurture relationships.

Dealer network implementation and management throughout the selected territory for products and services of the Represented Companies
Can establish a network and work with selected dealers' better tailored services, and so be more customer-focused and more efficient in order to compete above market segment average.
Flexibility is key to business success. The more efficiently information is processed and dealer employees use data, the more productive the core business becomes to the represented company.

Technical Coordination Meetings leadership whenever contracted
Be available whenever required to support represented company officers (engineers, sales persons, lawyers, etc.) in front of the customer's project or program or when its status is reviewed and scheduled activities are synchronized.

Development and Maintenance of a customer data base of Represented Companies
Developing and maintaining a customer database is an important way to keep up-to-date customer information and data. Our generated database provides access to clients, builds loyalty and encourages repeated business.

Project Management
Practice of initiating, planning, executing, controlling and closing the work of a team to achieve determined goals and meet specific success criteria on time within the known needed' constraints.

Market Development
Market strategies, product development, involving Represented Company on marketing initiatives, adaptability to market changes, economics unstable and unpredictable environment, expertise to understand product technology and building relationship with the target customers.

Negotiations
Innovative strategy – new and different ways of making business; culture knowledge including negotiation ploys; continued customer satisfaction; situational awareness; risk management.